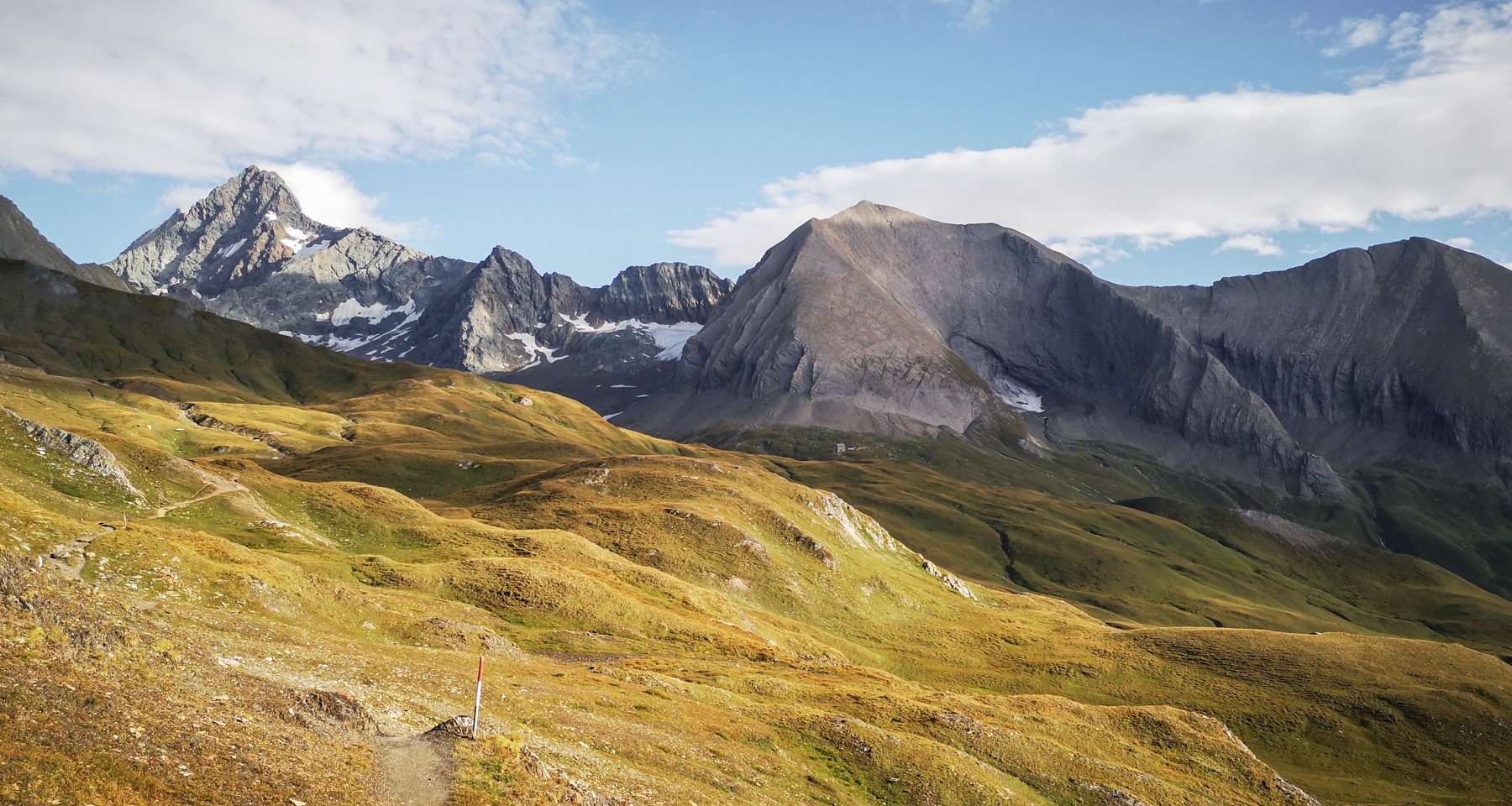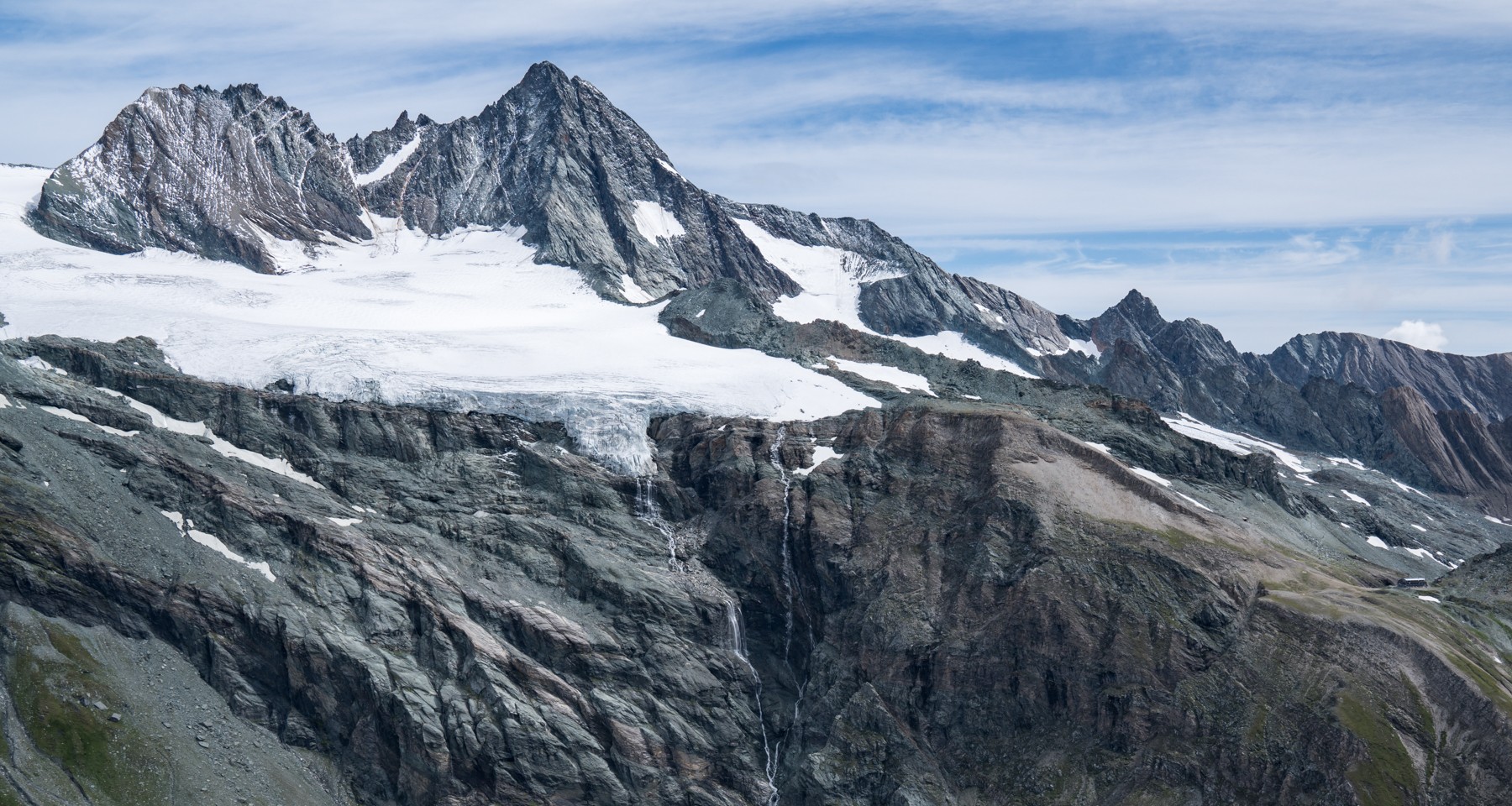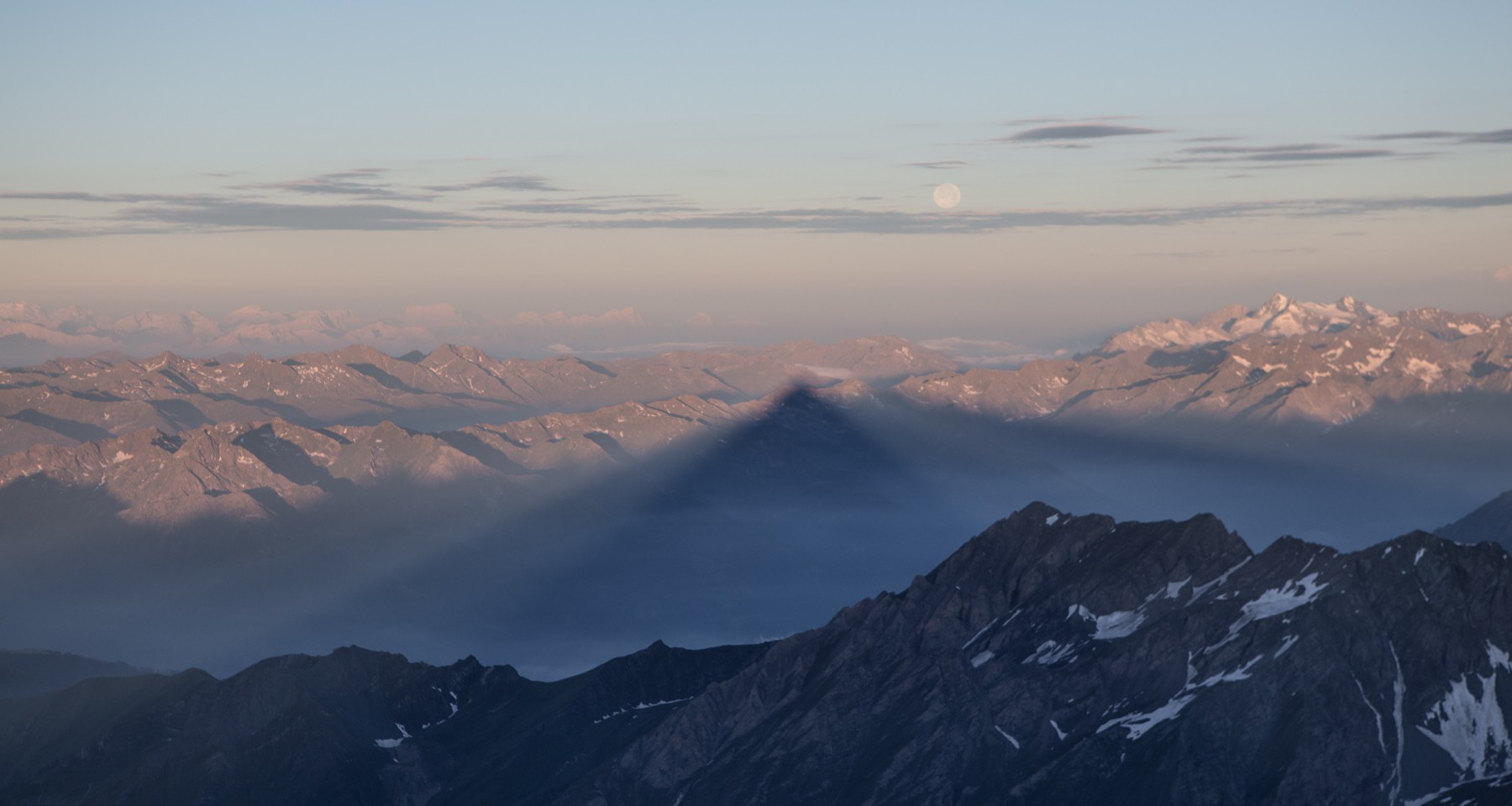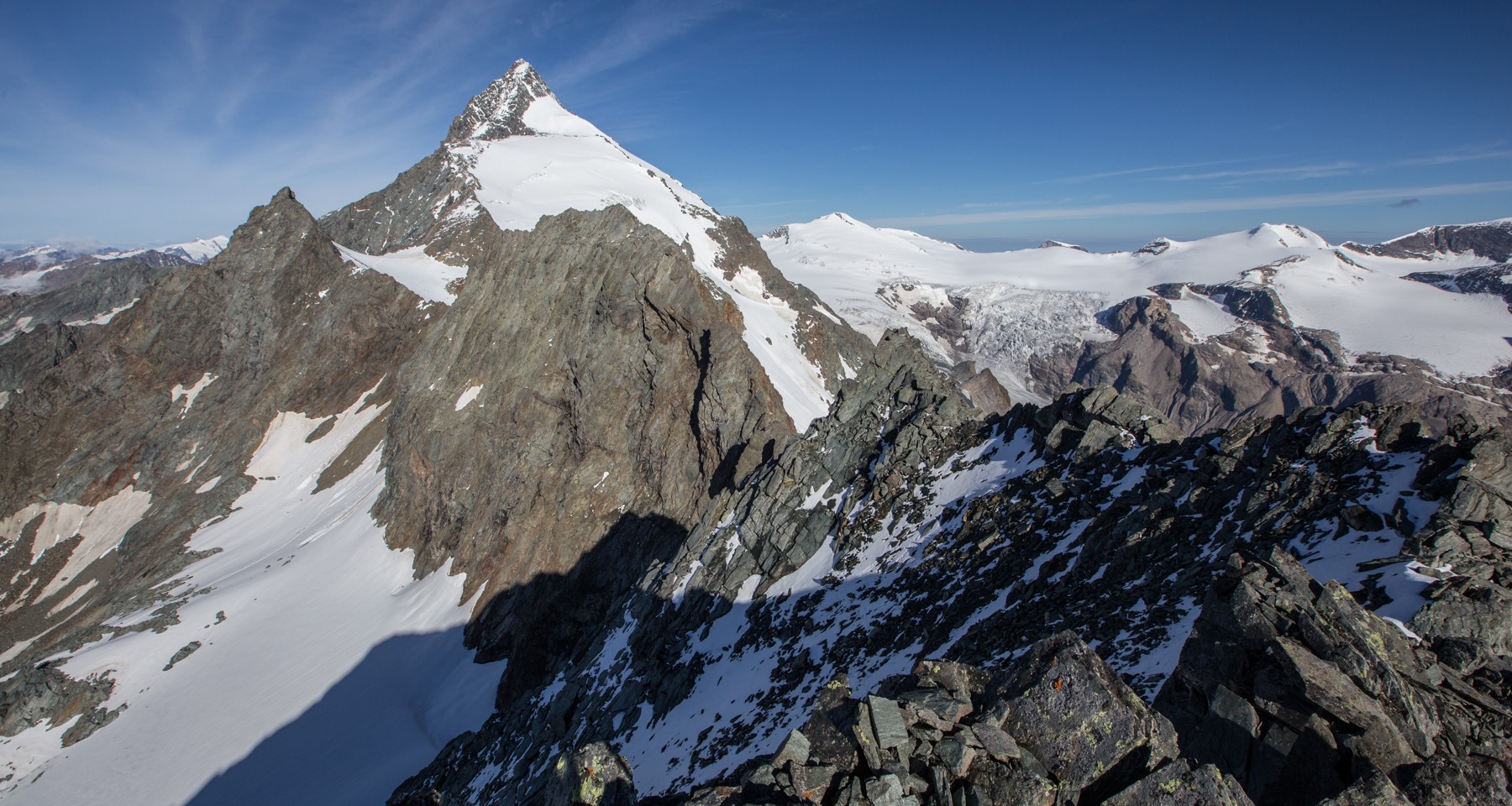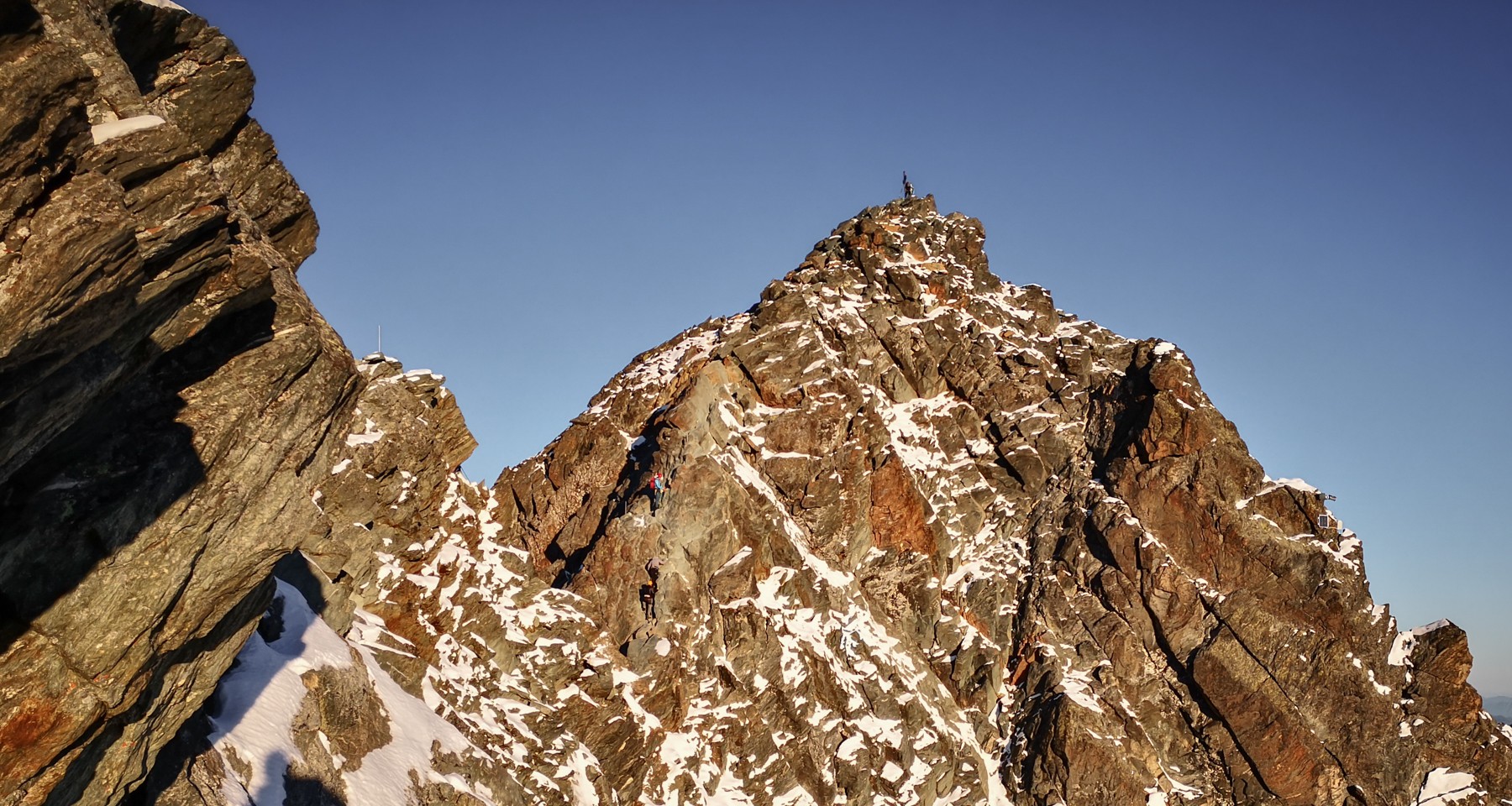 Grossglockner 3 Valley Route
10 h

walk hours

2130 m

altitude difference ascent

18.5 km

whole distance

3798 m

highest point

3/5

i

difficulty

most of the track is within
tour description
1st day:
Meeting early morning with your guide at the Lucknerhaus at 1918m, we follow the marked hiking trail for 2 hours to the Glorer Hut (2642), where we could meet alternatively.
From there we continue on a fairly flat trail to the Salm Hut (2644) in Carinthia. Then we follow the route of the first ascent of the mountain over the Hohenwartscharte and glacier to the Adlersruhe (Eagel's Nest), with 3454m the highest hut in Austria.

2nd day:
Early the next morning after a quick breakfast we start roped up the east facing ascent at sunrise. The first part is a fairly steep snow or ice climb, followed by easy, but very exposed rock climbing to the Kleinglockner. A short down climb to the famous Glocknerscharte, followed by a steep final rock wall opens the door to the summit of the highest mountain in Austria (1.5-2h).

The descent follows the same route to the Adlersruhe, where you can pick up some stashed gear and have a second cup of coffee. After that back down to the Stuedlhuette (2802m) where you should arrive around lunch time. After that we have two options: Either descent down the Teischnitztal, followed by a Taxi ride back to Kals. Or a bit down the Teischnitztal and over the Figerhorn (2743m) with an additional 300m elevation gain, followed by a 800m descent down to the Lucknerhaus, where we met the day prior.
conditions
good physical preparation to be able to climb an elevation of 400m/h,
sure footing on easy scrambles, no fear of heights,
children have to be 14 years of age.
dates
Pretty much any time between mid June and mid October.
The ascent takes 2 days,
please book in advance so we can make sure to have a mountain guide available for you.
prices
1 person

€ 1050 p.P.

2 persons

€ 600 p.P.

3 persons

€ 460 p.P.
services included
organized by the mountain guides office, fully certified IFMGA mountain guide,
rental gear (crampons, harness, helmet),
Glockner certificate and Gipfelschnapps in the Mountain Guides Office
Additional information
additional info